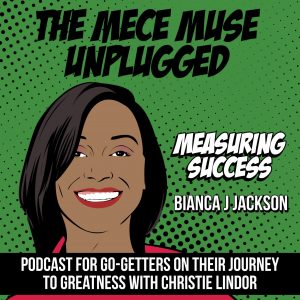 We discuss ways to measure and track success on a journey to greatness.  We have Bianca J Jackson on today's show, a return guest, shares how she bought a commercial building and started established the Brickrose Exchange coworking space.
About Bianca J Jackson
Bianca is an award-winning professional, speaker, and entrepreneur with 14+ years of experience managing web, mobile, video, and VR/AR projects for Fortune 500 companies such as UnitedHealth Group, Marriott, and USA Today.  Bianca is the Founder of Brickrose Exchange,  an art gallery and meeting space for social impact entrepreneurs, community organizations, and local residents to bring culture and inclusive events.
Links from episodes
Podcast: Play in new window | Download | Embed
Subscribe: Apple Podcasts | Google Podcasts | Stitcher | Email | TuneIn | RSS | More